Hello fiends,
I'm pleased to announce the release of our brand new shirt based our latest single "The House Of Myth". The front depicts Curtis Rx & Erik X's discovery of the cursed house on one dark and fateful evening through the countryside and the back depicts the strange poltergeists that inhabit its dark halls.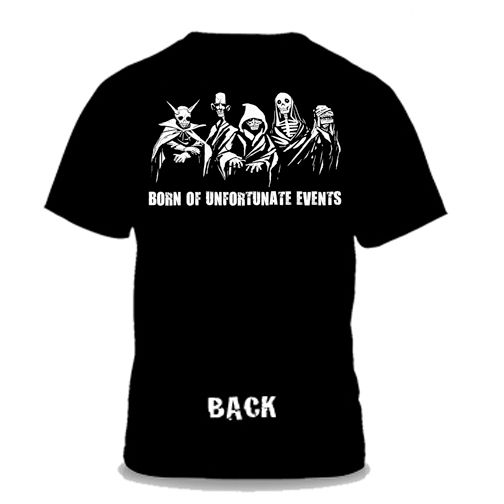 The shirt is double sided and limited to only 666 pieces. They are $19.99 (plus shipping & handling) and come in unisex sizes: (Small, Medium, Large, X-large, & 2X). Click the links below to order your shirt today through Paypal directly from our official website.
UPDATE: THIS SHIRT IS NOW SOLD OUT!
If you haven't checked it out already, Creature Feature's brand new single "The House Of Myth" is now available for streaming and download on our official Bandcamp page. We have it set up so you can download it for free by entering zero in the name your price box or you can pay what you think that song is worth to you. All donations will be put toward future music videos and our next album release, every little bit helps. We are also offering a free download of our songs 'Grave Robber At Large' and 'Death Of A Doll Maker' over on our Bandcamp page too.
Click the banner below to go to our official Bandcamp page: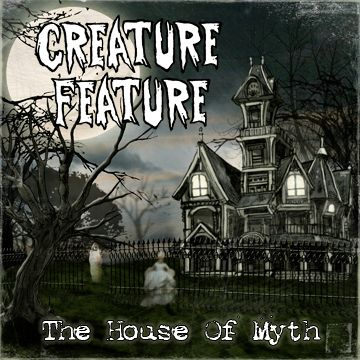 Stay weird,
~Curtis Rx